The Columbia Alumni Association (CAA) includes over 100 communities around the world connecting thousands each year -- a web of professional development and exclusive access to local culture -- creating Columbia in your backyard. Here are some of this year's highlights:
Astronaut Mike Massimino '84SEAS Lands in Boston


The former NASA astronaut and current Columbia engineering professor gave an out of this world lecture
to the Columbia Alumni Association of Boston
about childhood on Long Island, attending Columbia, and his trip to outer space.
Read more
.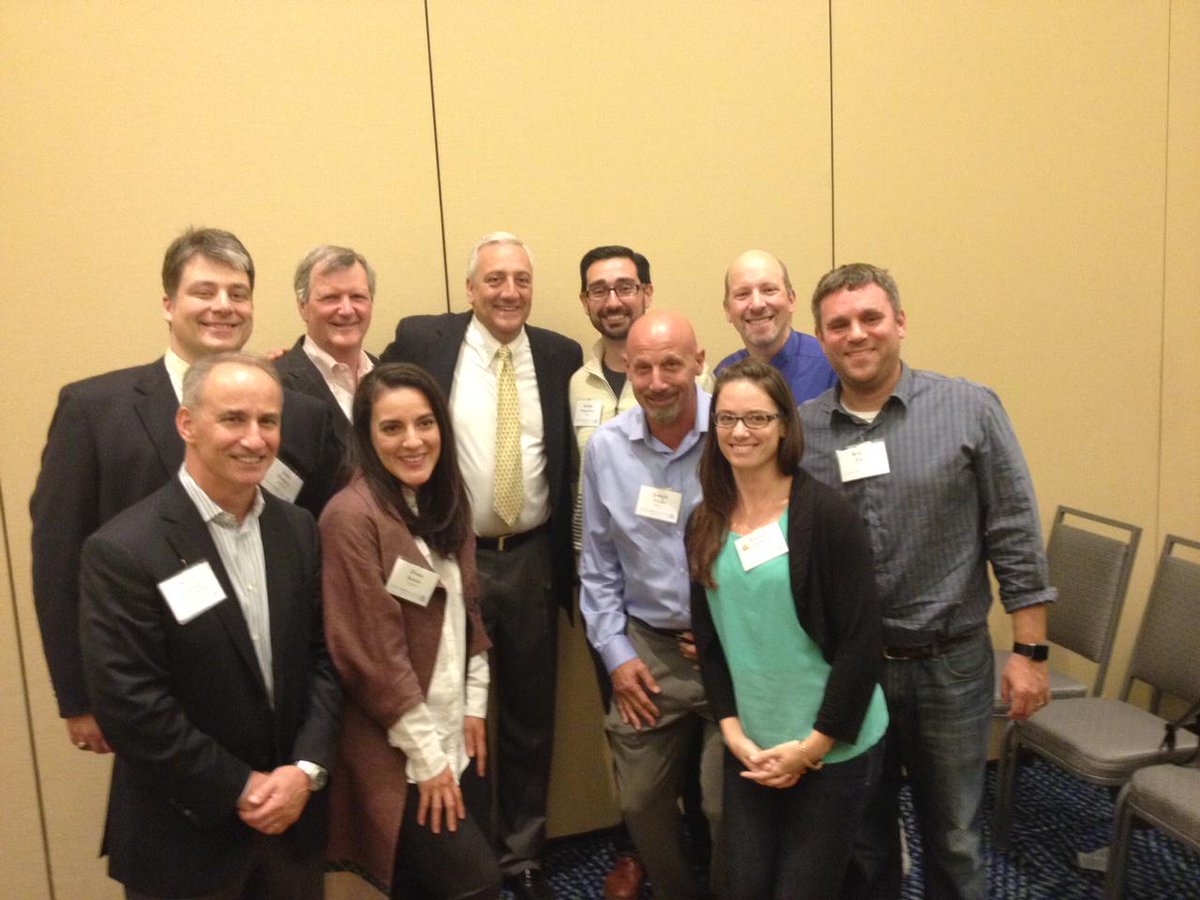 (Photo:
@Astro_Mike
) 
Columbians Get Creative at Art Basel
The Columbia Club of South Florida and the CAA held their annual "Columbia at Art Basel" event at the de la Cruz Collection, followed by a reception at 4141 Design. Click here to check out some photos from the event. 

(Photo: Columbia Club of South Florida) 


Philly Alumni Inspired by The Impressionists


(Photo: Columbia University Club of Philadelphia) 
Columbia NorCal Board Member Makes His Voice
Heard
Matt Mireles, a board member of the
Columbia Club of Northern California
and technology entrepreneur, started a radio show out of his garage in Menlo Park, California. Mireles said he always wanted to create a podcast after interviewing people on stage at Columbia alumni events.
Click here
to learn more about Columbia Alumni Radio. 
(Photo: Columbia Alumni Radio) 
Columbians in Japan Get a Lesson in Business


The Columbia University Alumni Association of Japan
toured EGG JAPAN (Entrepreneur Group for Growing Japan), a business creation platform in Tokyo. The organization provides office & conference space, business development, corporate introductions, as well as a business club community to various foreign and Japanese venture businesses.
View a slideshow
of the group's tour.
(Photo: EGG JAPAN) 


Columbia Club of Atlanta Hosts Timely Health Talk
The Columbia Club of Atlanta
teamed up with Mailman School of Public Health (MSPH) for an eye-opening lecture from Columbia Professor Dr. Stephen Morse, who discussed infectious disease and the recent Ebola crisis. The lecture covered historical and contemporary public policy reactions to disease outbreaks.
Read more
about the talk.
(Photo: Columbia Alumni Club of Atlanta)


Delicious Excursion: Georgia Alumni Take Cooking Class with Locally-Renowned Chef


The Columbia Club of Atlanta
 got the opportunity to learn in the kitchen from Chef Ashley R. Van Cise of Atlanta's Botanical Garden. The group made recipes inspired by spring weather, including marinated steak with salsa verde, white bean and sun-dried tomato salad, and creamy lemon avocado dressing. Check out these Georgia Columbians' master cooking skills
here
.
(Photo: Columbia Club of Atlanta)
----------
Curious what Columbians in your region did this year?
Check out a complete listing
of domestic and international clubs, as well as club web sites and contact information. 
Here's to a great year ahead! 
Do you like this post?