The Columbia Alumni Association (CAA) of Washington, DC, has one of the largest concentrations of alumni outside of the greater New York City area, and capitalizes on their city's popularity among Columbians by hosting frequent fun, social, and intellectual events, as well as creative opportunities to take advantage of happenings in the nation's capital.
"The club has a good percentage of all age groups, majors, and interests," Treasurer Kambiz Rahnavardy '10SEAS told The Low Down about the club, which is the domestic winner of this year's Regional Club of Excellence Award. "There are so many people, and we maintain a good sense of both network and camaraderie. People find value in becoming members."
"We have an enormous advantage," Lew Mendelson '55CC, '58LAW said of the club's location.
Columbia DC officially formed in 1986, although alumni events astoundingly have taken place since 1885. There are currently more than 14,000 alumni in the region.


                                                                  (DC alumni at a Civil War historical tour)
Mendelson, the club's director emeritus, one of the longest-running board members, and the chapter's unofficial "historian," told The Low Down that the club has always aimed to "provide an enjoyable, intellectually-stimulating experience for as many alumni as possible."
Recent events have included a timely "What's Next for US-Russia Relations," discussion after President Donald Trump's inauguration in January, which featured a conversation between political advisor Fiona Hill and journalist Rosiland Jordan '90JRN, and a volunteer outing at the Ronald McDonald House, where alumni bought food and prepared meals for families in need.
Other well-received events this year include a singles tour of the Capitol, a jazz concert at the National Gallery of Art Sculpture Garden, and a book signing and lecture by author Helon Habila, who wrote about the kidnapping of the Chibok girls by terror group Boko Haram.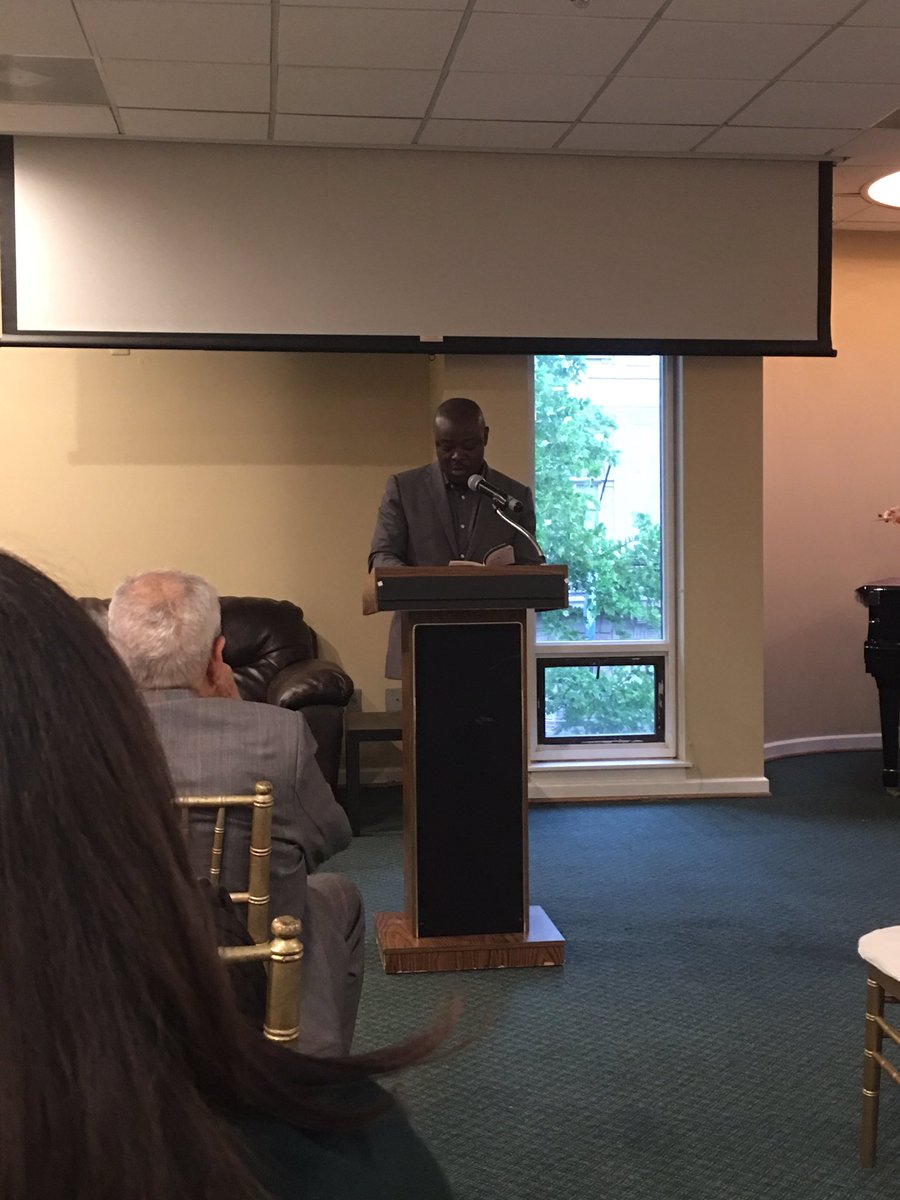 (Habila speaking to the Columbia DC club)
New this summer, the club had a special focus on CU there! events, which welcomed current Columbia students interning in DC and allowed them to network with alumni. These students were invited to the club's summer roster of events, including a Washington Post tour, a Nationals game, and a farewell happy hour.
The club has a sub-chapter of young alumni, which has the freedom to plan its own programming, as the club's board doesn't dictate what types of events it needs to have. 
"There are good volunteers and leaders coming out of the young alumni chapter," Rahnavardy said. "It has really flourished and the attendance has increased dramatically."
The club also has had success partnering with fellow Ivy League alumni clubs on events, as well as tapping into corporate events happening in DC that have a Columbia connection. During its Explorers Festival in June, National Geographic hosted an awards ceremony—which honored astrophysicist Neil deGrasse Tyson '91GSAS, '92GSAS —and offered DC alumni discounted tickets.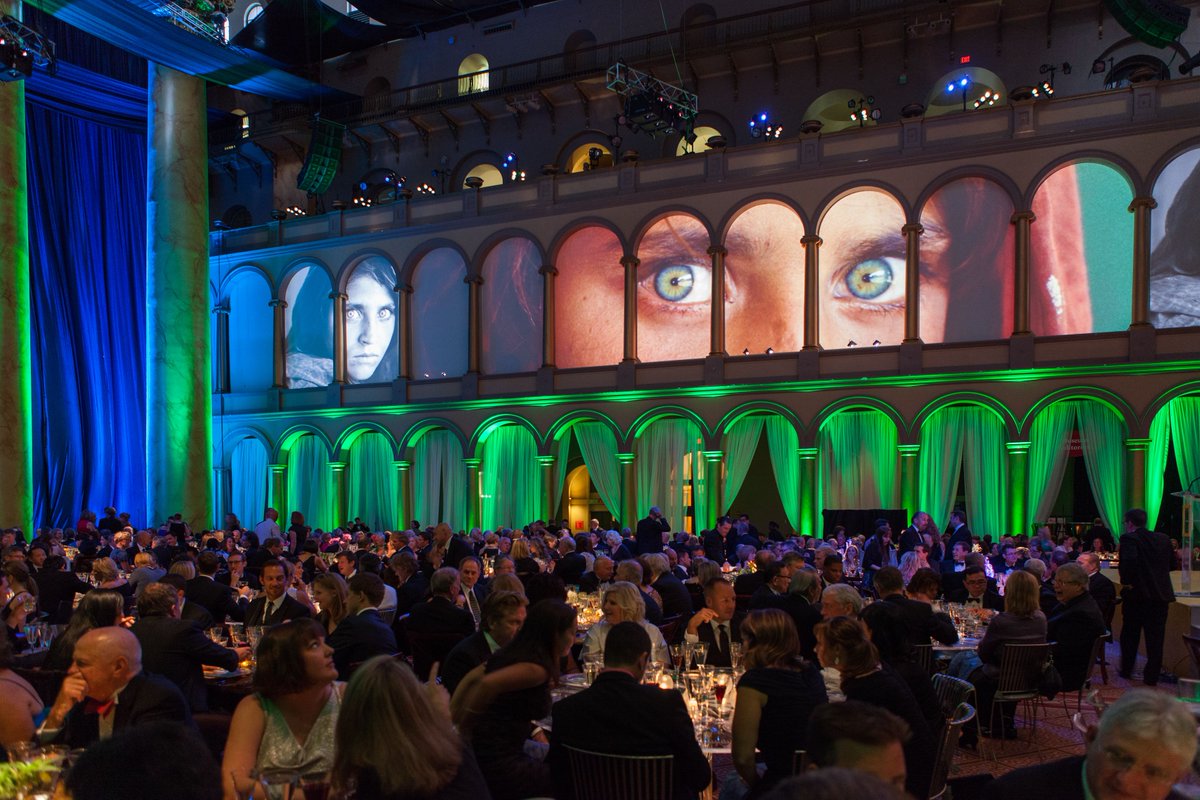 (Alumni at the National Geographic dinner)
Mendelson added that the club can act as "an umbrella organization," and often co-sponsors events with other Columbia School-specific populations in DC, like the Journalism School and the School of International and Public Affairs' alumni groups.
Moving forward, the club is focusing on providing even more diverse programming, including launching a book club and hosting outdoor events like kayaking outings. In October, Columbia Journalism School Dean Steve Coll will speak to the club on the future of journalism, and the club plans to host an "Amending America" Escape Room through the National Archives Foundation.


                           (DC alumni get a behind-the-scenes look at the White House during the holiday season) 


Mendelson offered advice for alumni clubs that may not be located in major cities and therefore might not have access to as many resources as they have in Washington.
"You have to know who your local stars are and what is appealing in your city," he told The Low Down, adding that a speaker or event with a Columbia connection is a plus.
Mendelson also recommends planning "universal" events, like potluck dinners, theater outings, historical walking tours, park and museum trips, and author visits, which can take place in any city.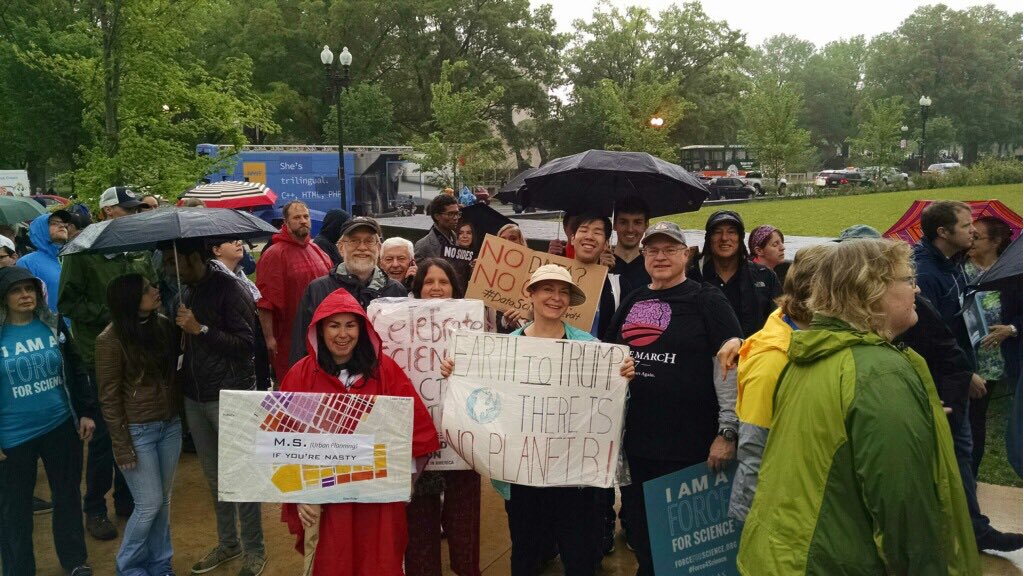 (Alumni braving a rainy March for Science)
He added that ultimately, the goal should be to engage alumni with interesting events that allow them to network with fellow Columbians.
"Provide them with the opportunity to feel how they felt back at Columbia," Mendelson told The Low Down.
Rahnavardy couldn't be happier with his participation in the club.
"It gives me a sense of achievement to be able to contribute back to the community," he said. "We have some of the best minds in the country. You never hear normal conversations. It's great to be close with these types of people.
"We appreciate the trust that the University endows on us to carry the crest and name of Columbia."
Do you like this post?
---
You Might Also Like:
---
---
---