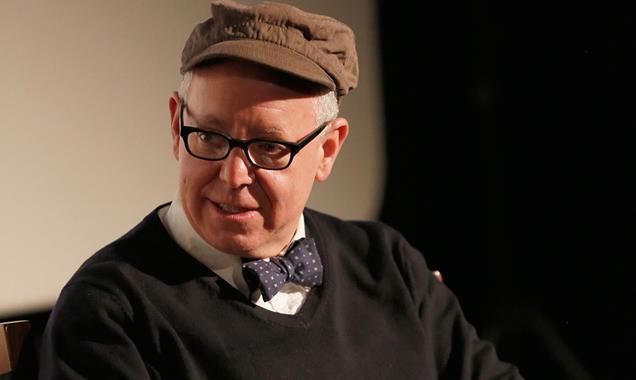 Earlier this year, Columbia University School of the Art's Film Program faculty James Schamus made his feature directorial debut for the film adaptation of Philip Roth's 2008 novel Indignation. 
Set in 1951 during the Korean War, the story follows Marcus Messner, a young Jewish student from Newark, NJ, who travels on a scholarship to a small conservative Ohio college to avoid the draft. But once there, Marcus's growing infatuation with his beautiful classmate Olivia Hutton, and his clashes with the college's Dean put his and his family's best laid plans to the ultimate test.
Schamus is best known for his work with Academy Award-winning director Ang Lee on the films Crouching Tiger, Hidden Dragon as the screenwriter and Brokeback Mountain as a producer. Schamus jumped at the chance to direct Indignation when Lee proved to be too busy. 
Read the full feature article in The Wall Street Journal here and view the trailer for Indignation here.
About James Schamus  
A professor of professional practice at Columbia University School of the Arts Film department, James Schamus is an award-winning screenwriter (The Ice Storm) and producer (Brokeback Mountain), and former CEO of Focus Features, the motion picture production, financing, and worldwide distribution company whose films have included Milk, Eternal Sunshine of the Spotless Mind, The Pianist, Coraline, and The Dallas Buyers Club. He is the author of Carl Theodor Dreyer's Gertrud: The Moving Word, published by the University of Washington Press, and is currently working on another book, My Wife is a Terrorist: Lessons in Storytelling from the Department of Homeland Security, for Harvard University Press. He recently directed the short documentary That Film About Money and is making his feature directorial debut with his adaptation of Philip Roth's Indignation. He earned his BA, MA, and PhD in English from U.C. Berkeley.
----------
This story originally appeared on the CAA Arts Access website. To view more stories like this and to become a member, click here.
Do you like this post?